Agency: Ogilvy & Mather Hong Kong
Chief Creative Officer: Reed Collins
Creative Directors: John Koay, Paul Suters
The site would use the webcam to detect the user's eyes before the experience began.
The film begins in total darkness, but the user could hear a doctor speaking. As the film unravels, we see an eye doctor remove the bandage away.
If the user looked away, the film would stop and the screen will turn to darkness,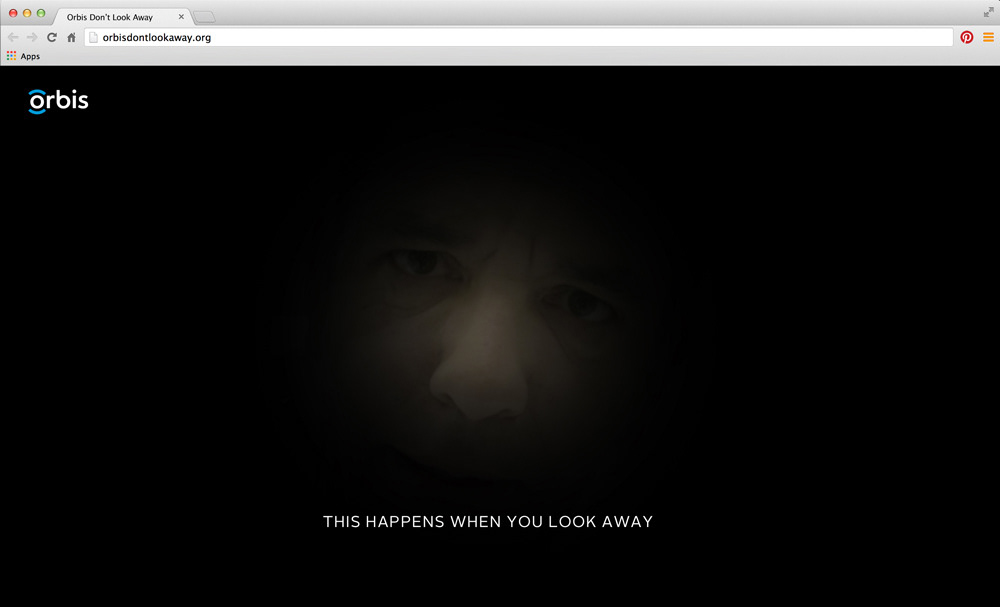 Towards the end of this emotionally charged film, we see the mother meet with the boy for the very first time after his eye surgery. After this film, we asked people to donate so many others like him, can recieve the gift of sight if we don't turn away from the problem.